My Full Hot Movies VR Review
Things Get Steamy on Hot Movies VR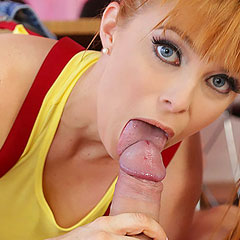 Hot Movies is a well-established adult PPV site that's been online since 2002. Ever since, they've been adding countless hardcore movies to their collection. I'm talking about thousands of videos. Today, I'm going to hone in on their VR category, which includes content from some of the best porn sites like Wet VR, VR Hush and VR Bangers.
The type of content you're getting depends on the site it comes from. In a nutshell, they have a little bit of everything. Many of their recent videos, which they release about once a week, seem to be coming from WetVR, a creampie-themed site. As you dig further into the collection of 550+ scenes, there's everything from virtual sex with MILFs to VR porn parodies.
Download VR Films on a Rift
Like the content, the quality also depends on where the scene comes from, but since it's all from top sites, you can count on everything to look fantastic. I strapped on my Oculus Rift, bought a few videos and sideloaded them onto my device. The other option is to use your device's browser to go onto the site, log in and make your purchase from there.
When it comes to compatibility, it's a bit of a mixed bag. Some scenes are only compatible with phone-powered headsets, while others aren't covered by all. I don't understand why this is. The videos the sites are coming from have downloads for all headsets, so why isn't that the case here?
Expect Mostly 4K Movies
I bought a video from VR Bangers because it's number one on my list, so I knew I would get something good. It was a 60fps video in 180 degrees with smooth head tracking. The binaural audio was crisp. I have no reason to suspect you'd get any less of an experience from any of the other videos. But I did have to check the stats after I downloaded it to confirm it was really 4K. Without any labels, there's no way to know the quality beforehand.
Does the PPV Format Work For VR?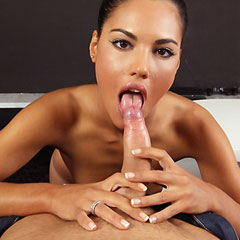 Pay-per-view porn definitely can work with VR content, but I have a few issues with the way they do it on HotMoviesVR. They operate by offering PPV minutes to stream or to purchase individual downloads. Here's the problem, though. You can't stream anything here. I don't blame them because streaming VR requires a specific encoding process. Since the site isn't explicitly dedicated to VR, I guess they chose not to allocate any resources toward a streaming player. But I do wish they'd advertise that in advance in case you end up purchasing PPV minutes specifically for the VR content.
Another thing I don't like is how expensive it can get. Each video costs about $10 to download to own. You're already up to $30 if you buy only three of them so it adds up fast. For that price, you can purchase a monthly membership to a site with hundreds of videos where you can stream and download.
An Updated VR Guide Is Needed
They have a VR tutorial, but it's not that helpful. It's pretty outdated as it only tells you how to get the videos onto phone-powered headsets like a Gear. It also recommends that you download an app called FreeVRPlayer. It's decent enough, but there are other VR porn apps out there that are better and free.
Are You Hot or Cold For Hot Movies VR?
Hot Movies VR is a good site if you only want to pick and choose a handful of VR movies to watch. And if you don't mind only having downloads. Otherwise, it gets expensive. But signing up is free and they also have tons of other non-immersive porn that may interest you too, so it doesn't hurt to get yourself an account and, at the very least, check things out for a bit.