If you love VR porn, but are tired of the same old hardcore scenes, then this site is for you. Despite its low scene count, Czech VR Fetish is producing what fans of virtual reality porn have been clamoring for some time now: an increase in niches and especially of the fetish variety. A membership here, however, will give you more than meets the eye – you also get access to a huge bonus network with two more VR sites!
My Full Czech VR Fetish Review
VR Fetish Alert!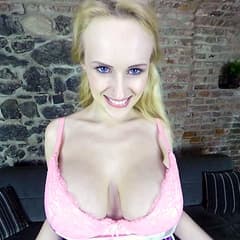 From the creators of Czech VR comes Czech VR Fetish. Cue deafening applause! Alright, before you get too excited let me give you the bad news first. There's not a lot of VR fetish scenes on the Net these days, so I'm happy this studio is doing something about it. They're adding a new scene every week or so, which is promising.
When VR porn first came out a little under two years ago we were so excited that our favorite hobby was about to become a whole lot cooler thanks to advances in technology. And it was! But then we soon realized that scene after scene was pretty much the same hardcore variety and that got boring real quick. The reason there's such a huge fetish following is because porn fans like us want to see hot chicks do different stuff. And having fetish videos in VR brings us closer to that uniquely hot experience.
Teens & MILF Models Here
Not to badmouth hardcore scenes, but when you watch as much porn as I do, you'll understand that variety is the spice of porn, as the old saying goes. For the small amount of scenes CzechVRFetish has, they're pretty hot. The models range from teens to MILFs, and from blondes to brunettes to redheads. As for the actual fetishes, you can find latex, a few watersports scenes, some pretty intense fisting and a few foot scenes. The best by far has got to be the face-sitting. Having a hot Czech chick's pussy land over your FOV and having her rub it all over is almost as good as the real thing.
Beaucoup Bonus Sites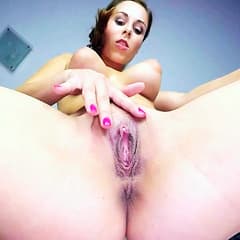 You'll actually be getting much more than just VR fetish scenes. In fact you'll be able to download over 600 scenes from across nine sites, three of which are VR sites with a combined total of 120 scenes. The Mental Pass network is really giving a good deal here and I've browsed all their sites, including the other VR ones and the quality is some of the best I've seen.
I'll also give the network another kudos, this time on how they have two different servers for downloads. Obviously choosing from their European or American server will impact your download time greatly depending on which is closer to you. An Oculus file can be quite large, but then again, it does provide the superior VR experience. Though I also watched scenes on my Cardboard and Gear and I thought they were excellent on those devices as well. There's no streaming if that's what you were hoping for.
As for the user experience, once you login you'll land on the network's homepage. From there you can sort through all 603 videos either alphabetically or by date, as well as by site, tag or model. There's no search engine to speak of though, basic or advanced. You'll also be able to rate and leave comments on the scenes and I've seen their support staff respond to suggestions, criticisms and compliments.
These Czechs Do VR Right!
You can follow Czech VR Fetish through Czech VR's Twitter feed that posts regularly on all their latest shoots and newly released videos. Reddit has an active discussion page where other VR porn enthusiasts discuss various topics related to CzechVR.